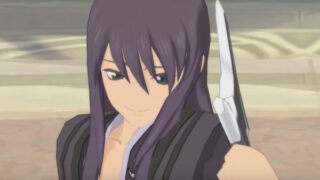 Troy Baker, who played Yuri Lowell in the original release of Tales of Vesperia, was not contacted by Bandai Namco to reprise his role for additional recordings in the upcoming Tales of Vesperia: Definitive Edition, the actor confirmed.
"….wow. Yeah, had no idea about this," Baker said on Twitter in response the recently released gameplay videos, which use Baker's old voice-overs mixed with a different actor's additional recordings. "Was never approached to do any additional lines / scenes. Pretty gutted, to be honest. Love this character so much, would've jumped at the chance to step into those boots again."
Tales of Vesperia: Definitive Edition is due out for PlayStation 4, Xbox One, Switch, and PC via Steam worldwide on January 11, 2019.