The Last Remnant Remastered announced for PS4
Due out digitally on December 6 in Japan.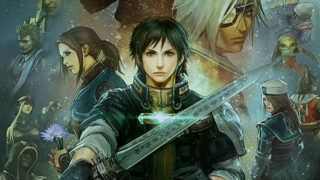 Square Enix has announced The Last Remnant Remastered for PlayStation 4. It will launch via the PlayStation Store on December 6 in Japan for 3,980 yen.
The game is a remaster of the 2008-released Xbox 360 The Last Remnant with all the additional elements of the PC version. Furthermore, it uses a new game engine and has higher resolution graphics. The new key artwork was illustrated by Yusuke Naora, who was the art producer on the original game.
Square Enix will host a special broadcast for The Last Remnant Remastered at Tokyo Game Show 2018 on September 22 featuring Hiroshi Takai (original director), Yusuke Naora (original art producer), Kouichirou Sakamoto (remaster director), Asami Katada (remastered project assistant), and MC Nobuo (of the comedy duo Penguins).
Watch the teaser trailer below. View the first screenshots at the gallery. Visit the Japanese official website here.