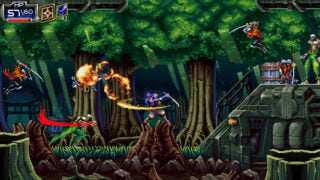 Harrisburg-based developer Pixel Arc Studios has launched a Kickstarter campaign for Bushiden, a futuristic, Metroidvania-influenced action platformer planned for initial release on PlayStation 4 and PC, with additional platforms to follow. It is seeking $70,000 in funding.
Here is an overview of the game, via Pixel Arc Studios:
About

In Bushiden, players will take on the role of Reylee. His sister has vanished and rumors swirl that Gaoh has been resurrected with an evil army at his command. Players will explore for cybernetic upgrades until they are powerful enough to defeat the diabolic Gaoh and his cybergenetic army once and for all in this futuristic, action platformer!

Key Features

Seven levels to explore plus a prologue area!
Survive epic boss fights to unlock new traversal and combat abilities!
Unique "crowd control" combat system gives the player powerful options for dispatching hordes of foes!
Revisit levels with upgraded abilities to unlock new areas and become more powerful!
Beautifully drawn and animated pixel art! They don't make games like this anymore!
Purchase upgrades and Chi Spell Attacks from the Tech Shop!
Watch a set of trailers below. Visit the official website here.
Kickstarter Trailer
Story Trailer