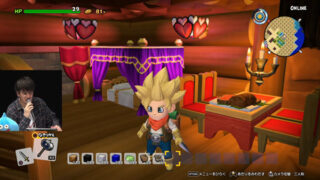 Square Enix debuted new multiplayer gameplay footage of Dragon Quest Builders 2 during a Tokyo Game Show 2018 live stream.
If you missed it yesterday, watch the new single-player gameplay here.
Dragon Quest Builders 2 is due out for PlayStation 4 and Switch on December 20 in Japan.
Watch the footage below (from 12:45 to 27:57).