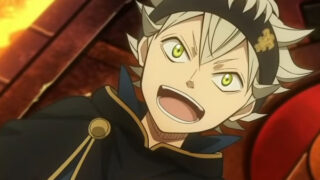 Bandai Namco has opened character votes to determine the third downloadable content character for Black Clover: Quartet Knights. Fans can vote for which character should be added as a playable character here.
The following options are available:
Finral Roulacase
William Vangeance
Mereoleona Vermillion
Fuegoleon Vermillion
Leopold Vermillion
Nozel Silva
Sally
Jack the Ripper
Sister Lily
Rill Boismortier
Grey
Ladros
The Black Clover: Quartet Knights Season Pass will cost $14.99 and include three additional characters—Charlotte, Julius, and a third character voted by fans—as well as new scenarios and costumes. The first of the Season Pass content, the "Summer Outfit" set, is available now.
Black Clover: Quartet Knights is available now for PlayStation 4 and PC.