Yakuza Online launches in 2018 in Japan, pre-registration now available
A new Yakuza game centered around Ichiban Kasuga.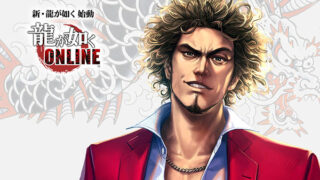 Yakuza Online will launch for iOS, Android, and PC in Japan in 2018, Sega announced.
Pre-registrations are available now at the game's official website. Depending on the amount of pre-registrations, players will be awarded with various bonuses upon starting the game, including:
10,000 pre-registrations – 100 diamonds
30,000 pre-registrations – One Upgrade Coin (Small), 100 diamonds )for a total of 200)
50,000 pre-registrations – Five Ability Coins, 100 diamonds (for a total of 300)
80,000 pre-registations – Stamina MAX, 100 diamonds (for a total of 400)
100,000 pre-registrations – SSR Haruka Sawamura, 100 diamonds (for a total of 500)
Here is a brief outline of the game, via its official website:
A Completely New Yakuza Game on Smartphones and PC – The latest entry in the 10 million-selling Yakuza series finally appears! Centered on new protagonist Ichiban Kasuga, this is the story of a passionate man's desperate struggle in the underworld. What is the fate that awaits him at the end of the major conflict that occurs in Tokyo's Kamurocho?
Those Led by Fate Cross Paths in Kamurocho – A story that interweaves the inhabitants of the underworld and Ichiban Kasuga. Popular characters from previous Yakuza games will also appear. Never before told stories will also be revealed.
Play to Your Heart's Content – Fights, money, and girls in the underworld. Control it all and dominate Kamurocho.
Read more about the story and Ichiban Kasuga here.
Watch a new set of videos below.
Announcement Trailer
Pre-Registration Launch Special Comments Video