Utawarerumono: ZAN adds Kiwru, Maroro
The amiable young prince and magecraft scholar.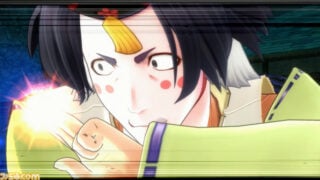 Kiwru and Maroro will be playable in Utawarerumono: ZAN, the latest issue of Weekly Famitsu reveals.
Here is an overview of each character, via the Utawarerumono: Mask of Truth official website:
Kiwru

An amiable young prince of Ennakamuy, another nation within Yamato. Though meek, small in stature, and often painfully naïve, he applies himself tirelessly to his combat practice and aspirations of greatness. Shares an oath of sworn brotherhood with Oshtor.

Maroro

A scholar versed in magecraft who accompanies Ukon. He wears flashy clothing and old-fashioned nobleman's makeup, and speaks in a distinctly classical fashion.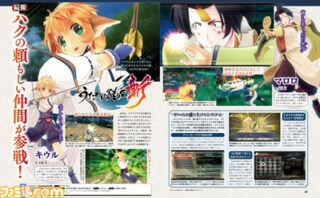 Utawarerumono: ZAN is due out for PlayStation 4 on September 27 in Japan.
Thanks, Famitsu.