The Last Remnant for PC to be delisted on September 4
Get it while you can.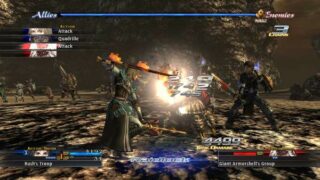 Square Enix will delist The Last Remnant for PC from digital and physical marketplaces on September 4 at 10:00 a.m. PT / 1:00 p.m. ET / 6:00 p.m. UK, the publisher announced.
Users who already own or purchase the game before it is delisted will still be able to download the game at any time after September 4. The Last Remnant is currently available for purchase on Steam for $9.99.
Here is an overview of the game:
About

Mitra, yama, qsiti, sovani…
These four races exist in one world.
A world filled with Remnants — mysterious artifacts from an ancient era.
Who created the Remnant? How long ago? And for what purpose?
With these questions left unanswered, the Remnants became beneficial tools used for the good of civilization.
The world was at peace…or so it seemed. Who was to know such darkness lay in wait?
The powers of the Remnants slowly began to change the world's balance.
A rift slowly formed between those who ruled and those who obeyed.
This was the dawning of a new era — an era of countless frays that would be brought upon the world by those enslaved by their own lust for power.
A thousand years later, the journey of one young man begins.

Key Features

Featuring an enthralling story, countless characters and an intricate battle system, Square Enix brings the RPG experience known as The Last Remnant to the PC. Discover new strategies in the improved battle system.
Blast through your battles with Turbo Mode. Battles can be played out with twice the speed for faster game progression.
No more leader units. Enjoy more freedom when creating unions!
A new equipment preview feature. Use the preview feature to purchase items depending on stats or aesthetics.
Choose between English or Japanese voice acting. The voices can be switched between Japanese and English.