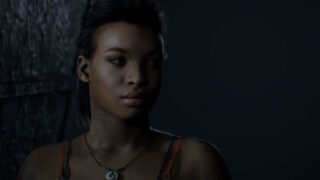 Direct-feed footage of The Dark Pictures: Man of Medan demo playable at Gamescom 2018 this week has been published online.
Announced earlier this week, Man of Medan is the first entry in a series of standalone cinematic horror games called The Dark Pictures developed by Supermassive Games. It follows five friends on a holiday diving trip searching for a rumored World War II wreck. After a storm rolls in, their trip becomes "something much more sinister."
The Dark Pictures: Man of Medan is due out for PlayStation 4, Xbox One, and PC in 2019.
Watch the footage below.
Gamesworld
IGN