Square Enix and Aiming announce new RPG Gestalt Odin for smartphones
Featuring Sanrio's popular character Cinnamoroll.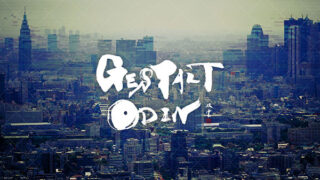 Square Enix and Caravan Studios developer Aiming have announced Gestalt Odin, a new RPG for iOS and Android devices due out this fall in Japan. The logo was designed by Japanese calligrapher Souun Takeda.
Characters of various brands will appear in the world of Gestalt Odin. The first among those is Sanrio's popular Cinnamoroll, as well as an original "Buddy Cinnamon" produced for the player. Buddy Cinnamon will be involved in the story, help the player during battle, and play a role in various situations in the game.
Visit the teaser website here.