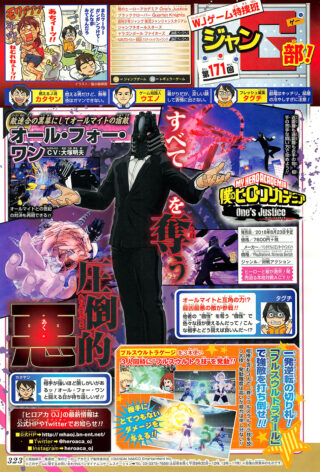 All For One will be playable in My Hero One's Justice, the latest issue of Weekly Jump reveals.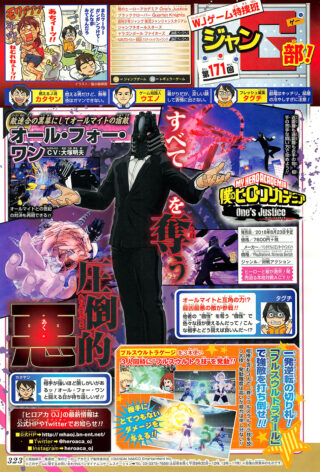 The villain, voiced by Akio Ootsuka, uses both close and long range attacks, and has the ability to steal the Quirks of his opponents.
The magazine also has details on the game's "Plus Ultra All" special attack. When the Plus Ultra Gauge fills up three bars, you can activate a Plus Ultra All, which sees all three members of your team participate. While building up the Plus Ultra Gauge enough to activate a Plus Ultra All is difficult, its power is of equal measure.
My Hero One's Justice is due out for PlayStation 4 and Switch on August 23 in Japan, and for PlayStation 4, Xbox One, Switch, and PC on October 26 in the Americas and Europe.