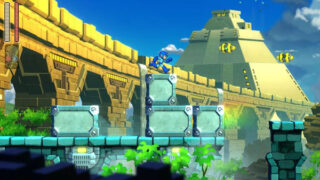 A demo for Mega Man 11 will launch on September 4, a listing for the "Mega Man 11 Demo Version" on the Xbox Games Store reveals.
The demo will allow players to "take on all kinds of enemies and traps in the Block Man stage" and "use the new Double Gear system to slow down time or power up your shots and take down that boss."
Mega Man 11 is due out worldwide for PlayStation 4, Xbox One, Switch, and PC on October 2.
Thanks, TrueAchievements.