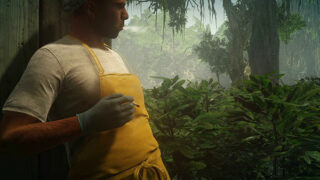 Warner Bros. Interactive Entertainment and IO Interactive have release a new trailer for Hitman 2 dubbed "Welcome to the Jungle," which teases the game's Colombia location.
Here is an overview of the location, via Warner Bros.:
This new setting will put players directly in the heart of a dark and dangerous South American rainforest, providing a vastly different canvas for Agent 47 to carry out his deadly missions. Truly a living, breathing jungle environment with threats lurking around every corner, Colombia will feature a unique gameplay experience with multiple paths to explore, unparalleled game depth and countless interactive possibilities for players.
Hitman 2 is due out for PlayStation 4, Xbox One, and PC on November 13.
Watch the teaser trailer below.