Dragon Ball FighterZ for Switch Japanese trailer
An introduction to the Switch version's unique features.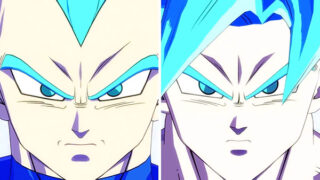 Bandai Namco has released the first official Japanese trailer for the Switch version of Dragon Ball FighterZ.
The trailer introduces the game's general content in addition to its Switch-exclusive features like the "Extreme Type" control type, which lets players use special moves with simple controls, and up to six-player local multiplayer.
Dragon Ball FighterZ is available now for PlayStation 4, Xbox One, and PC, and will launch for Switch on September 27 in Japan, and September 28 in the Americas and Europe.
Watch the trailer below.