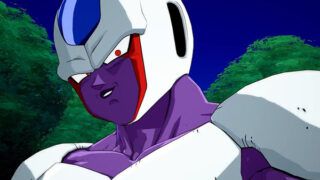 Dragon Ball FighterZ will add Cooler as a playable character via downloadable content, Bandai Namco announced following the Dragon Ball FighterZ Finals at Evo 2018.
Additionally, the company confirmed that previously announced downloadable content characters Base Goku and Base Vegeta will launch on August 8.
Dragon Ball FighterZ is available now for PlayStation 4, Xbox One, and PC, and will launch for Switch on September 27 in Japan, and September 28 in the Americas and Europe.
Watch the Cooler announcement trailer below.