DayZ for Xbox One launches via Xbox Game Preview on August 29
DayZ debuts on console.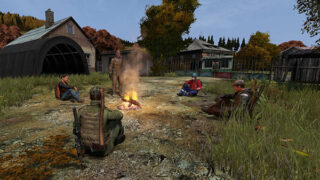 DayZ will launch for Xbox One via Xbox Game Preview on August 29, developer Bohemia Interactive announced. Xbox Game Preview is a service that allows Xbox players to preview and purchase work-in-progress digital titles, as well as to take part in the development process.
DayZ is currently available for PC (Steam page). Here is a brief overview of the game, via its official website:
DayZ is a gritty, authentic, open-world survival horror hybrid-MMO game, in which players follow a single goal: to survive in the harsh post-apocalyptic landscape as long as they can. Players can live through powerful events and emotions arising from the ever-evolving emergent gameplay.
Watch the Xbox Game Preview release date trailer below.