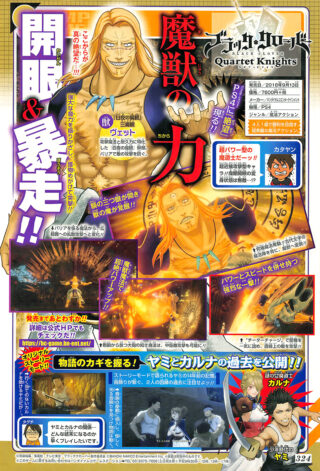 Vetto will be playable in Black Clover: Quartet Knights, the latest issue of Weekly Jump reveals.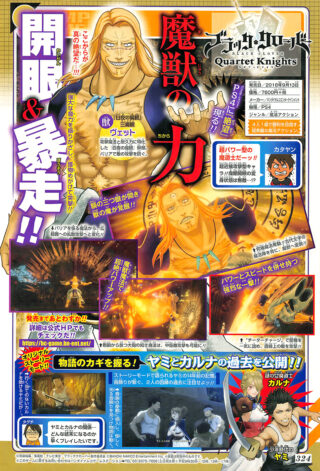 A member of the Eye of the Midnight Sun who specializes in attack magic and stamina, Vetto can deploy barriers to guard from enemy attacks. When he opens his third eye, his power is significantly increased by Demon Beast Magic.
The magazine also has tidbits of information about the game's original story mode, which depicts the memories of Yami from 14 years ago. Yami and Karna are seemingly connected by a necklace—the story moves from when they break into a nobleman's residence and find a necklace with a strange shine. Yami will help Karna, who has nowhere to go.
Black Clover: Quartet Knights is due out for PlayStation 4 on September 13 in Japan, and for PlayStation 4 and PC via Steam on September 14 in the Americas and Europe.