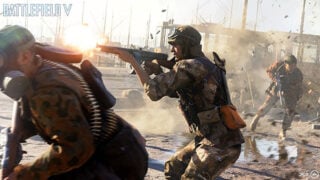 Electronic Arts and DICE have released the Gamescom 2018 trailer for Battlefield V. Gamescom 2018 will run from August 21 to 25 in Cologne, Germany.
The trailer showcases the new maps and gameplay of Battlefield V, from the shattered streets of Rotterdam to the burning sands of North Africa.
Battlefield V is due out for PlayStation 4, Xbox One, and PC on October 19.
Watch the trailer below.