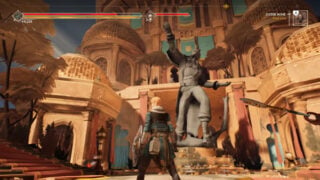 Publisher Annapurna Interactive and developer Aurora44 have released an 11-minute video of the Ashen gameplay demo shown off at Gamescom 2018 in Cologne, Germany last week.
Here is a brief overview of the game, via Annapurna Interactive:
Ashen is an action RPG about a wanderer in search of a place to call home. This is a world where nothing lasts, no matter how tightly you cling to it. At its core, Ashen is about forging relationships. Players can guide those they trust to their camp – together, you might just stand a chance.
Ashen will be released for Xbox One and PC. A release date has yet to be announced.
Watch the footage below.