Switch worldwide sales top 19.67 million; Mario Tennis Aces sales top 1.39 million
Plus an updated list of the top-selling first-party Switch games.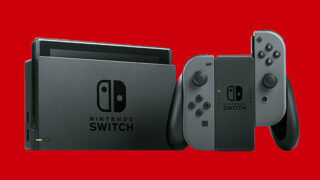 Nintendo Switch has sold 19.67 million units to consumers worldwide as of June 30, Nintendo announced in its latest earnings release.
A total of 1.88 million Switch hardware and 17.96 million software were sold during the first quarter, which is a 120.8 percent increase from the same period the previous fiscal year.
Nintendo did not alter its previous forecast that it will ship 20 million Switch hardware between April 2018 and March 2019.
Nintendo also shared updated sales numbers for its first-party Switch titles, which is the first time numbers for Donkey Kong Country: Tropical Freeze and Mario Tennis Aces have been released. The 10 best-selling first-party Switch titles are:
Super Mario Odyssey – 11.17 million
Mario Kart 8 Deluxe – 10.35 million
The Legend of Zelda: Breath of the Wild – 9.32 million
Splatoon 2 – 6.76 million
1-2 Switch – 2.45 million
ARMS – 2.01 million
Kirby: Star Allies – 1.89 million
Xenoblade Chronicles 2 – 1.42 million
Donkey Kong Country: Tropical Freeze – 1.40 million
Mario Tennis Aces – 1.38 million
Additionally, Nintendo announced that sales of the Nintendo Labo series overall reached 1.39 million units.
More than 86.93 million Switch games have been sold worldwide.