N.E.R.O.: Nothing Ever Remains Obscure coming to Switch on October 26
Due out both physically and digitally.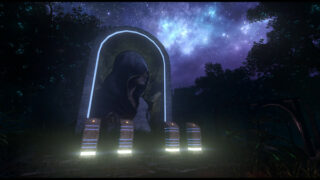 N.E.R.O.: Nothing Ever Remains Obscure, which was previously released on Xbox One, PC, and PlayStation 4, is coming to Switch both physically and digitally on October 26, publisher Soedesco and developer Storm in a Teacup announced.
Here is an overview of the game, via Soedesco:
A touching tale of love and loss

N.E.R.O. is a game that explores universal themes such as love, loss and family. Destructoid applauds N.E.R.O. as 'a hallmark of excellence', describing: ''it's undoubtedly a story of love and loss, grief and guilt, companionship and family, and coping when the world is so goddamn unfair. (…) You'll just know that you felt something, and that sensation alone is worth the journey.''

Enter a world of incredible beauty

In N.E.R.O., players assume the role of a little boy, wandering through a mysterious dreamlike world as the touching story of his family unravels. The game varies between exploring phosphorescent environments and solving interactive puzzles, which results in a fascinating journey.

Key Features

Experience bittersweet emotions, unraveling a touching story.
Wander through a magical world of incredible beauty.
Solve puzzles and decipher bewildering mysteries.
Be enchanted by a superb soundtrack and a deep narrating voice.
Watch a trailer below.