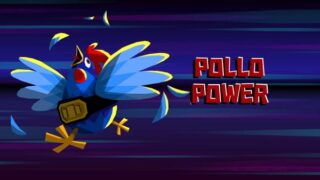 Guacamelee! 2 will launch for PlayStation 4 and PC via Steam on August 21 for $19.99, developer DrinkBox Studios announced. PlayStation Plus users will receive a 20 percent discount for pre-ordering.
Over at the PlayStation Blog, DrinkBox Studios lead writer Gary Corriveau shared more information about what makes the sequel better than the first game:
More Chicken!

The power of the pollo reigns supreme throughout Guacamelee! 2.

Small tunnel to traverse? Turn into a chicken and strut right on through.

Giant purple block in your way? Pollo Shot and smash that bad boy to bits.

Wait… what's that? An orange block? Smash it with an expertly executed Pollo Slide.

Pollo Shot against bouncy walls and ricochet yourself a rapid path to freedom.

Experience the full glory of Pollo Glide by using air currents to reach unprecedented heights!

But what if the entire fabric of the Mexiverse is at risk of collapsing in on itself? No problem. Stumble upon a secret society of prophetic chickens and prove your worth. Could JUAN be the fabled CHICKEN-MAN!?

As you can well imagine, these new chicken moves aren't just for busting your way into exotic new locations. Pollo combat is frantic, furious and fabulous.

In fact, there's so much new chicken gameplay and content in Guacamelee! 2 that we embedded a genre-busting Pollovania completely inside of the main story's Metroidvania. The only such game in existence as of the writing of this post… probably.

How to Train Your Luchador

As we were making Guacamelee! 2, it occurred to us that all of the new abilities we were adding would require extensive training for players to properly master. So, we recruited a batch of mostly competent and somewhat knowledgeable characters to fill the role.

As players progress through the world of Guacamelee! 2, they'll encounter ability trainers. Each of these trainers has a specialty that they focus on. Complete trainer challenges and they'll hook you up with powerful upgrades and cool new abilities.

Climb to the peak of fitness with Doña Chamoya or sharpen your beak under the tutelage of Rooster Ramírez. Upgrade your grappling moves with Coscorrona or decipher Uay Coco's instructions to punch with explosive force!

However, if you really want to fight with finesse, visit Flame Face in one of his many tequila bar franchises and go toe-to-toe against punching Poncho (don't hold back, he's paid well for the job).

A Bigger Game than Ever Before

Guacamelee! 2 is an epic adventure that can be experienced alone or co-operatively with three of your closest amigos. Explore hundreds of new platforming and combat challenges. New abilities such as Eagle Boost, Rocket Kick, GOOOTCHA! and more add to Juan's awesome arsenal of luchador moves. Upgrade your pollo form with Pollo Shot, Pollo Slide and a plethora of new chicken abilities (some secret, some not so secret). Select strategically from dozens of new skill upgrades to maximize your lucha potential.

So how did we plan to squeeze all of this into a game the size of Guacamelee! ? We didn't! Thanks to our poor planning, we were forced to create a much larger game than the original. You can expect a bigger, badder world, with all sorts of interesting nooks and crannies to explore and conquer.
Here is a general overview of the game, via its Steam page:
About

Brawling has never been more beautiful! The long-awaited sequel to the smash hit action–platformer is here: Guacamelee! 2 brings luchador Juan Aguacate out of retirement for a stunning new Metroidvania-style adventure, where he must face his greatest challenge yet – one that threatens to tear apart the very fabric of the Mexiverse!

Explore a huge, hand-crafted world inspired by Mexican culture and folklore, filled with sassy new villains and weirdos (and a few old friends!). Learn a deep repertoire of bone-crunching wrestling moves to fend off the skeletal hordes and overcome skillful platforming challenges… and who said anything about a Chicken Illuminati? Certainly not us!

Key Features

An epic adventure spanning time and space, featuring drop-in 4-player local co-op for you and your best amigos!
A brand new upgrade system: discover "trainers" around the world, defeat their challenges, and develop your skill sets for movement, combat, and more!
A vibrant, colorful adventure that takes you from the Mangrove Swamp to Hell itself, featuring twice as many enemy types as the first game and a roster of eccentric new bosses!
An absolutely fuego electro-Mexican soundtrack, and more gorgeous visuals than ever thanks to a fancy new rendering engine!
Definitely no secret society of chickens that teaches you ancient chicken abilities previously lost to the ages!
Watch a new trailer below. View a new set of screenshots at the gallery.