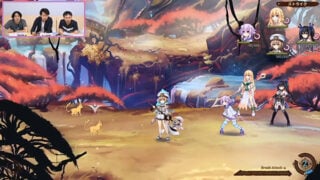 Compile Heart debuted five minutes of gameplay from its upcoming side-scrolling RPG Super Neptunia RPG during a Dengeki PlayStation live stream today.
Super Neptunia RPG is due out for PlayStation 4 on September 27 in Japan, and for PlayStation 4 and Switch in North America and Europe this fall.
Watch the footage below.
https://www.youtube.com/watch?v=gy6g8Nulh34
Thanks, Games Talk.