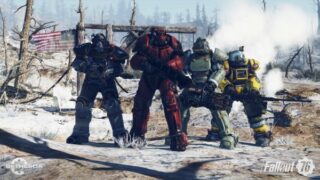 The Fallout 76 B.E.T.A. test will begin in October, first on Xbox One, then on PlayStation 4 and PC, publisher Bethesda Softworks announced. Everyone who pre-orders the game at participating retailers will be included in the B.E.T.A. test.
While further information was not announced, Bethesda Softworks encouraged users to ask questions about Fallout 76 on its official forums to be answered during the Fallout 76 panel at QuakeCon 2018 on August 11, which will be live streamed on Twitch and Mixer.
Fallout 76 is due out for PlayStation 4, Xbox One, and PC on November 14.