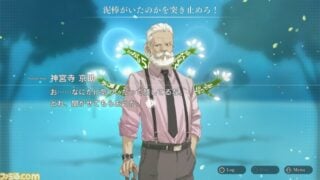 Daedalus: The Awakening of Golden Jazz, the newly announced Jake Hunter Detective Story series, will launch for PlayStation 4, Switch, and PC in Japan in 2018, the latest issue of Weekly Famitsu reveals.
The magazine has a first look at the game's characters and story, as well as an introduction to three game systems. As previously announced, Daedalus: The Awakening of Golden Jazz is a new chapter that depicts the early childhood memories of Jake Hunter. The scenario is written by Hirotaka Inaba. A demo is included with the August 9-due Jake Hunter Detective Story: Prism of Eyes for PlayStation 4 and Switch.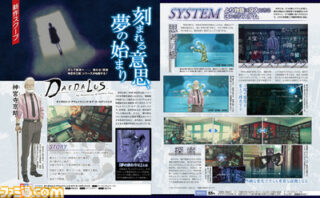 Development is currently 55 percent complete.
Thanks, Famitsu.
Update 11:25 p.m.: The old man pictured in the above screenshot is Kyosuke Jinguji, Saburo Jinguji's grandfather. (Saburo Jinguji is known as Jake Hunter in the English titles.)
The three new systems details in the magazine are:
"Tree of Thought" – A visualization of Hunter's thoughts. As you gather information, the seeds of Hunter's thoughts will eventually bear fruit, and those fruit can be used to move to the revelation phase.
"Stance Change" – By changing your standpoint and attitude when speaking to other characters, you can get the person you are talking to to let their guard down in order to obtain sensitive information from them.
"Investigation" – Investigate the scene of the crime with a full 360-degree view. Letters that tie into the fruit of your thoughts will rise to the surface. Using a Stance Change will also change the information that shows up in your field of vision.
Thanks, Ryokutya2089.