CRYSTAR introduces four new characters, battle system tidbits
Meet Anamnesis, Kokoro Fudouji, and more.
The latest issue of Weekly Famitsu has new information on CRYSTAR, FuRyu's upcoming PlayStation 4 action RPG developed by Gemdrops.
Get the details below.
Characters

Anamnesis (voiced by Kikuko Inoue) – A demon.
Kokoro Fudoji (voiced by Yuka Iguchi) – An avenger demon. She fights using her fists. Her guardian Diogenes fights using giant claws.
Sen Megumiba (voiced by Honoka Inoue) – An ally of justice. She unleashes consecutive attacks faster than the eye can see with her two-handed sword. While she deals little damage, she can use many attacks in a row. Her guardian Socrates also overpowers enemies with consecutive attacks.
777 (voiced by Sumire Morohoshi) – A hedonist.

Battle System

There are nine types of skills for each character, which are activated by a combination of the R1 button and the four face buttons.
Skills can be freely set and used at any time.
Standard attacks are used with the Square and Triangle buttons. Triangle is the strong attack. You can also perform combos that launch enemies.
While you only control one character at a time, you can switch between characters at any time. You can even connect combos while switching between characters.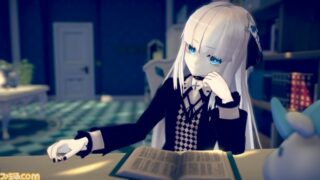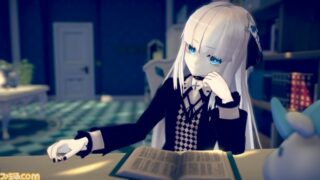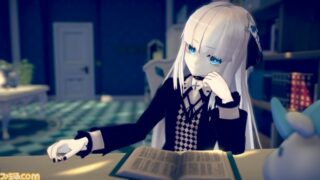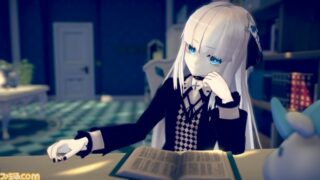 CRYSTAR is due out for PlayStation 4 on October 18 in Japan.
Thanks, Famitsu and Ryokutya2089.