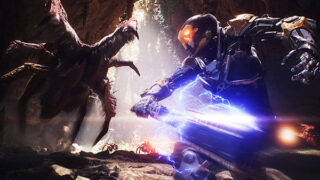 Electronic Arts and BioWare have released a full walkthrough of the Anthem gameplay demo showcased at E3 2018.
The 20-minute clip is guided by lead producer Ben Irving, who shows off traversal, combat, and teamwork as a team of four Freelancers complete the mission "Scars & Villainy."
Anthem is due out for PlayStation 4, Xbox One, and PC on February 22, 2019.
Watch the footage below.