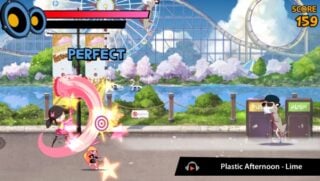 Arc System Works has confirmed it will release Radio Hammer Station, an enhanced version of the 2015-released 3DS title Radio Hammer first announced for PlayStation 4 and PS Vita in Taiwan in October 2017, digitally for PlayStation 4, Switch, and PS Vita in 2018 in Japan.
It is likely the company will also release the game in English-speaking territories, as the Taiwanese version announced by developer FK Digital in 2017 features a fully English website, trailer, and screenshots.
Read more about the game here.