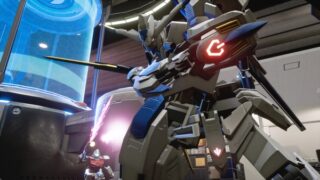 Bandai Namco has announced its July to August schedule of updates for the newly released New Gundam Breaker.
Here are the details:
Planned Additions and Improvements
Release Date
New Gunpla Additions
New Gunpla will be released sequentially via Event Missions starting June 21.
June 21
Operation and Response Improvements
Button press response and operational stability during battle will be improved.
July
Camera and Lock-On Behavior Adjustments
Camera and lock-on behavior will be adjusted.
July
Parts Falling Off Adjustments
Adjustments will be made to the behavior of the Third Force, as well as to parts falling off due to the damage from the Third Force.
July
Usability Improvements
Adjustments will be made the sorting feature during assembly.
August
New Stage Additions
New battle stages will be added.
August
Other
Changes will be made so that you can acquire the parts gathered by your team at the end of a multiplayer match.
July
Other
Various lines will be added to radio chat.
July
Other
The following variations will be added to multi-mode:

Create a room and gather six people for a three-versus-three battle
Three players-versus-CPU battle

August
Parameters
Various parameters will be adjusted.
July
New Gundam Breaker is available now for PlayStation 4 and will launch for PC later this summer.