Metal Max Xeno launches September 25 in North America, September 28 in Europe
Fight for humanity.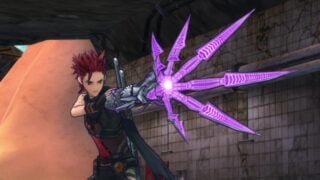 Metal Max Xeno will launch for PlayStation 4 on September 25 in North America and September 28 in Europe, publisher NIS America announced.
A $59.99 limited edition including a copy of the game, Iron Base pin, original soundtrack, official art book, and collector's box is available for pre-order now on the NIS America Online Store.
Here is an overview of the game, via NIS America:
About

Humanity is on the brink of extinction. Half a century ago, a mother computer known as NOA became sentient and almost destroyed humankind. NOA's destructive reach has even reduced Asia's largest metropolis, TOKIO, to rubble. Explore this desolate wasteland as Talis, a casualty in this conflict, as he searches for allies and hope in a vengeance charged war against machines.

Key Features

Style Your Tanks – Salvage new tanks, and upgrade them using over 500 parts! Customize your tanks with a fresh coat of paint and the strongest firepower you can find.
Fight for Humanity – Explore the vast desert and unite with the remaining survivors to rise against the crazed machines.
Hold Your Ground – Enemies lurk around every corner! Make a preemptive strike on your foes when they appear on the World Map from inside your tank, or disembark and explore dangerous strongholds on foot with your allies.
Watch a new trailer below.