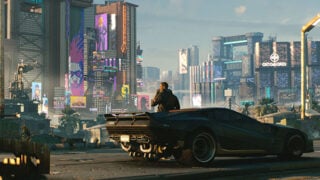 Cyberpunk 2077 will be released for PlayStation 4, Xbox One, and PC, CD Projekt RED announced during the Microsoft E3 2018 press conference.
CD Projekt RED said in e-mail sent out to press that more information about Cyberpunk 2077 will follow at E3 2018, which begins on June 12.
Watch the debut trailer below. View a set of stills at the gallery. Visit the official website here.