Terra Wars 'Basic Battle Controls Tutorial' gameplay
First look at the game in action.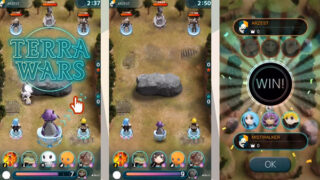 Mistwalker has released a "Basic Battle Controls Tutorial" video for its upcoming Arzest-developed Terra Wars, which is intended for players of the planned Android closed beta test.
As previously announced, "Terra Wars is an upcoming game for mobile and PC platforms co-developed by Mistwalker and Arzest, based on characters from the hit mobile RPG, Terra Battle, all animated using a unique claymation technique."
Watch the video below.
https://www.youtube.com/watch?v=IMRYzSTUIdc