PlayStation CEO: PS4 entering final phase of life cycle [Update]
(But how long is the final phase?)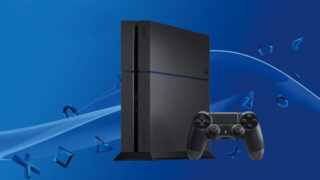 PlayStation 4 is entering the final phase of its life cycle, Sony Interactive Entertainment president and CEO John (Tsuyoshi) Kodera said at Sony Investor Relations Day 2018 in Tokyo today.
The platform first launched in North America and Europe in November 2013, followed by Japan in February 2014. It has shipped 79 million units as of March 31, 2018.
While PlayStation 4 entering its final phase should result in a negative impact on sales, Kodera noted that recurring revenue via membership services such as PlayStation Plus should mitigate the blow.
Kodera also noted that while Sony is investing in first-party, it is not entirely for the creation of new IP. The refreshment of existing IP and development of successful IP as franchises are also part of the company's plan to strengthen content.
According to Kodera, Sony's current medium-term management plan period, which runs until March 2021, is expected to be a momentary squat to further strengthen the PlayStation business.
Regarding PlayStation VR, Kodera said that while the platform continues to sell, the growth speed of the market as a whole is lower than predicted. From now on they will aim for healthy growth with a more realistic outlook.
As for Sony Interactive Entertainment's strategy for fiscal year 2018 (which started on April 1, 2018), the company will enrich and utilize exclusive titles for PlayStation 4, leverage the platform's install base and active users, and grow and improve recurring revenue (PlayStation Plus, PlayStation Store, PlayStation Now, etc.).
View Sony's Investor Relations Day 2018 presentation here.
Thanks, @Mochi_WSJ (2, 3, 4, 5).
Update 05/23/18 at 2:00 a.m.: In an interview with Bloomberg Japan, Kodera said that Sony Interactive Entertainment is considering "various options around the PS Vita." This comes after his predecessor, Andrew House, said in fall 2018 that portable gaming is not a big market. Kodera added that while PlayStation 4 and PS Vita are separate platforms, Sony is continuously looking for ways to offer unique game experiences. While he does not specifically mention "PlayStation 5", Kodera reiterated that PlayStation 4 has entered the final stage of its life cycle and that Sony will spend the next three years "preparing for the future."
Thanks, @SerkanToto (2, 3).