Dockless Switch 2nd Unit Set announced for Japan
What you see is what you get.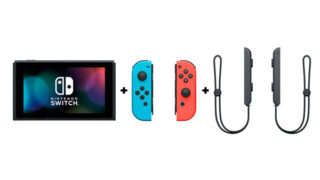 Nintendo has announced a "Switch 2nd Unit Set" for Japan, which includes a Switch unit, left and right Joy-Cons, and two Joy-Con straps for 24,980 yen. The price is 5,000 yen cheaper than the standard Switch model, which includes a dock, Joy-Con grip, AC adapter, and HDMI cable for 29,980 yen.
The dockless Switch is available for purchase now at My Nintendo Store. Consumers can even customize the colors of their Joy-Cons.
Nintendo did not announce plans to release the Switch 2nd Unit Set outside of Japan.