Chrono Trigger for PC second update now available
Updates to battle UI and changes to character graphics.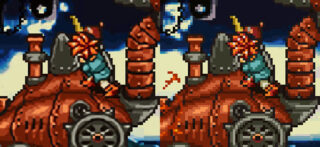 Following the first update in April, Square Enix has released the second of multiple patches for the PC version of Chrono Trigger that will enhance the game's presentation and features following fan feedback.
The second patch includes the following updates and adjustments:
Updates to Battle UI: Changes have been made to the screen layout and control input to provide a better play experience for players using a gamepad or keyboard during battle. Players can now choose between a game UI that's better-optimized for gamepad and keyboard, or touch displays and mouse in the game's Settings menu.
Character Graphics Changes: Character sprites on the world map have been adjusted to improve the look of the classic pixel art.
Updated Animated Cut-Scenes: The resolution of the animated cut-scenes has been improved, along with the display size of these scenes also being enlarged.
A variety of additional changes including fixes to Korean text, improvements to game controls, a new pause function during battles, bug fixes and more.
A third patch will be released in June, which will include further improvements to the screen layout, enhancements to the controls, and more.