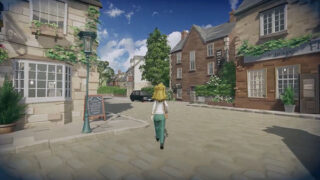 While Owls has released a short tech demo gameplay video of The Good Life, its "debt repayment daily life action adventure" game currently on Kickstarter.
The tech demo shows main character Naomi walking around the town of Rainy Woods, where the game's story takes place.
The Good Life is planned for release on PlayStation 4 and PC. Its Kickstarter campaign has currently been funded nearly $202,000 of its $639,849 goal.
Watch the footage below.