Switch worldwide sales top 17.79 million; Kirby: Star Allies sales top 1.29 million
More than 68.97 million Switch games sold.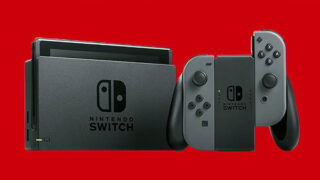 Nintendo Switch has sold 17.79 million units to consumers worldwide as of March 31 since its launch in March 2017, Nintendo announced.
According to its latest earnings release, Nintendo forecasts it will ship 20 million additional Switch units between April 2018 and March 2019.
Nintendo also shared updated sales numbers for its first-party Switch titles, which is the first time numbers for Kirby: Star Allies have been released. The nine best-selling first-party Switch titles are:
Super Mario Odyssey – 10.41 million
Mario Kart 8 Deluxe – 9.22 million
The Legend of Zelda: Breath of the Wild – 8.48 million
Splatoon 2 – 6.02 million
1-2 Switch – 2.29 million
ARMS – 1.85 million
Xenoblade Chronicles 2 – 1.31 million
Kirby: Star Allies – 1.29 million
Pokken Tournament DX – 1.16 million (via)
Worldwide shipments for Fire Emblem Warriors, which launched for both Switch and 3DS, have also surpassed one million units, as per Koei Tecmo's financial results.
More than 68.97 million Switch games have been sold worldwide.