Spyro Reignited Trilogy listed for Switch on Nintendo UK website
Switch version also coming.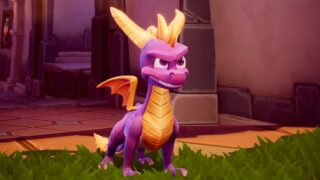 A listing for a Switch version of Spyro Reignited Trilogy, which was announced earlier today for PlayStation 4 and Xbox One, is currently live on the official Nintendo UK website.
Spyro Reignited Trilogy will launch for PlayStation 4 and Xbox One on September 21. It includes high-definition remasters of Spyro the Dragon, Spyro 2: Ripto's Rage!, and Spyro: Year of the Dragon. The Switch version, if one exists, has yet to be announced.