Octopath Traveler April overview trailer [Update: English]
Introducing the hunter H'aanit and thief Therion.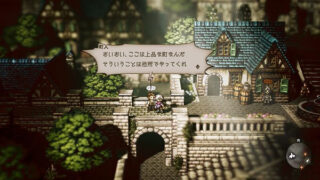 Following an overview trailer in March, Square Enix has released a new overview trailer for Octopath Traveler in April.
The April trailer introduces characters H'aanit, a hunter, and Therion, a thief, as well as Noble and Rogue field commands (Tressa can buy items from townspeople, while Therion can steal items), and Sub Stories.
Octopath Traveler is due out for Switch worldwide on July 13.
Watch the trailer below.
Update: Watch the English version below.