Gensokyo Defenders for PS4 English trophy list surfaces
Due out on May 1 in Japan.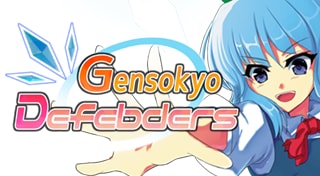 Exophase has published an English PlayStation 4 trophy list for Touhou Project action tower defense game Gensokyo Defenders, which is due out on May 1 in Japan, but has not been confirmed for an English release.
Here is an overview of the game, via our previous coverage:
Drive Out Groups of Enemies with Spells and Traps

A Gensokyo title where fairies attack each other in "war games." Ice fairy Chirno excitedly tags along with Bun the tengu's reporting work. Bun's camera captures the story of an itsy, bitsy ice fairy making her way in the world.

In Gensokyo Defenders, a Touhou Project fan game from Neetpia, you'll control the inhabitants of Gensokyo and counterattack against hordes of fairies with spell cards and traps in an tower defense-based action. Make use of 20 characters' unique traits to weaken, freeze, blow back, and defeat hordes of enemies.

Online co-op play is also supported. There are some enemies you can't protect against alone, so it's OK to work with a friend.

Game System

Stages see a large number of enemies take aim at and advance upon your base. Set traps and control characters to keep them from approaching the base.

Not only can you see the traps you set, you can also freely control the player character and intercept the enemy yourself. A boss will appear at the end of the stage, whose bullet barrage you'll have to avoid to gain victory.

Full Voice-Overs

Story and stages are fully voiced, which can even enliven the atmosphere in battle depending on the situation.