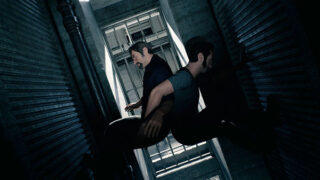 Electronic Arts and Hazelight Studios have released the final trailer for A Way Out ahead of its launch later this week.
A Way Out is a co-op-only adventure game where players take on the roles of Vincent and Leo, two inmates who must work together to escape. Players will solve puzzles, complete mini-games, talk, shoot, fight, sneak, drive, and run to navigate the dangers both inside the prison walls and outside.
A Way Out is due out for PlayStation 4, Xbox One, and PC on March 23.
Watch the trailer below.