Flashback 25th Anniversary for Switch launches June 7
Choose between playing original and modern modes.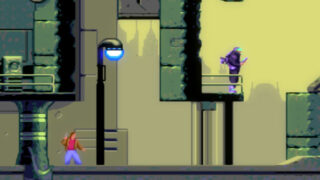 Microids will release Flashback 25th Anniversary for Switch via the Nintendo eShop on June 7, the company announced.
In Europe and Australia, a physical Flashback 25th Anniversary Collector's Edition will also be available for €39.99, which includes a copy of the game, collector's box, digital remastered soundtrack, 24-page retro-style instruction booklet, exclusive numbered metal card, and retro cartridge-style metal case.
Flashback 25th Anniversary will enable players to choose between the original 1993 experience and a new "Modern Mode," which contains post-FX graphic filters, completely remastered sound and music, a brand new "Rewind" function, variable according to the level of difficulty, and tutorials.
Here is an overview of the game's story, via Microids:
2142. After fleeing from a space ship, but stripped of all memory, the young scientist Conrad B. Hart awakens on Titan, a colonised moon of the planet Saturn. His enemies and kidnapers are snapping at his heels, and he has to find a way back to Earth while warding off the dangers that beset him and unravelling a fiendish extra-terrestrial plot that threatens the planet…
Watch a teaser trailer below.