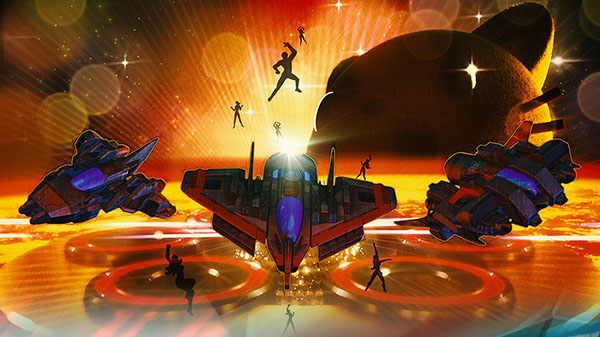 M2 will release Dangun Feveron digitally for Xbox One in Japan this spring for 3,700 yen, the company announced.
The "M2 ShotTriggers" port of the 1998-released Cave shoot 'em up first launched for PlayStation 4 in April 2017.
Here is an overview of the game, via our previous coverage:
The second title in the "M2 ShotTriggers" series, Dangun Feveron is a high-speed shoot 'em up that first launched for arcades in 1998.

The game features the "M2 Gadget," which displays the user's score, total lives, number of bombs, each stage score and high-score, controller layout, and other information on the sides of the screen; various game modes such as the classic "Arcade Mode," "Super Easy Mode" for beginners, and "Fever Mode"; time attack modes within each game mode; a "Custom Mode" to play to with your own settings; four different background music modes (arcade original, stereo soundtrack, FM sound source arrange, and VIP special arrange); a wealth of customization options (difficulty, vertical screen mode, scan lines, etc.); and online rankings.
Watch a trailer for the Xbox One version below. Visit the official website here.