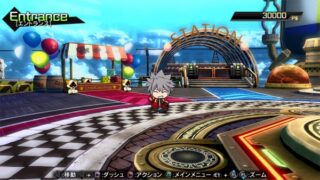 Arc System Works has released a new trailer for BlazBlue: Cross Tag Battle narrated by Ragna the Bloodedge voice actor Tomokazu Sugita, who introduces the game's offline and online game modes, animated scenes, and more.
BlazBlue: Cross Tag Battle is due out for PlayStation 4, Switch, and PC on May 31 in Japan and Asia, June 5 in North America, and this summer in Europe.
Watch the trailer below. View a new set of screenshots at the gallery.