Valkyria Chronicles 4 PS4 demo launches February 26 in Japan
19 minutes of new footage.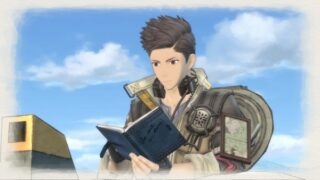 Sega will release a demo for the PlayStation 4 version of Valkyria Chronicles 4 via the PlayStation Store in Japan on February 26, Sega announced.
The demo, which is based around the opening parts of the game, will feature an exclusive mission, and its save data can be transferred the full game.
News of the demo comes via a Valkyria Chronicles 4 hands-on event held in Japan today. Here is 19 minutes of footage from the hands-on event, via IGN Japan.
Valkyria Chronicles 4 is due out for PlayStation 4 on March 21 and for Switch this summer in Japan, and for PlayStation 4, Xbox One, and Switch in 2018 in the Americas and Europe.
Thanks, Games Talk (2).