The Idolmaster: Shiny Colors announced for PC browser
Utilizing HTML5 technology.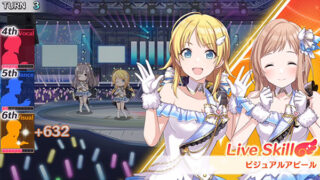 Bandai Namco announced The Idolmaster: Shiny Colors for PC browser during its The Idolmaster New Series Title Presentation today.
The "idol training and concert battle" browser game uses HTML5 technology. The setting is 283 (Tsubasa) Production, an idol production company headed by president Tsutomu Amai. A woman named Hazuki Nanakusa is the receptionist.
One of the new units that will appear in the game is called "Illumination Stars," which consists of idols Mano Sakuragi (voiced by Hitomi Sekine), Hiori Kazano (voiced by Reina Kondou), and Meguru Hachimiya (voiced by Mayu Mineda). Various other new units will also appear.
Watch the announcement trailer below. Visit the official website here.
https://www.youtube.com/watch?v=VyO8IjsGZoI