Dissidia Final Fantasy NT January 30 update announced
Update due out alongside western release.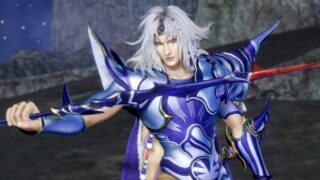 Square Enix will release an update for Dissidia Final Fantasy NT in Japan on January 30 alongside the release of the game in North America and Europe, the company announced. It is unknown if the content of the update is already included in the western release, or if the west will also receive the content in the form of an update.
Here is the full list of changes:
Languages added. English voices and subtitles for each language (English, French, Italian, German, and Spanish) can be chosen.
In the control settings of the Options menu, Circle and X can be switched.
In the control settings of the Options menu, L1 / R1 and L2 / R2 can be switched.
In Room Matches, P.LV and C.LV experience points and Gil can be obtained.
A greater amount of Gil will be rewarded for clearing battles.
In situations where you disconnect with an opponent before the Briefing screen, there will not be a penalty.
Offline Class can be more easily raised. (When your Offline Class rises, the ally COM rank also rises, which makes battles easier.)
When matching with an opponent, the online ID of opponents in the voice chat list are hidden. (Everyone's IDs will be displayed after moving to the Briefing screen with an opponent.)
Dissidia Final Fantasy NT launched for PlayStation 4 on January 11 in Japan, and will launch on January 30 in North America and Europe.
Thanks, Games Talk.