Pokemon Crystal coming to 3DS on January 26
Another classic Pokemon game comes to 3DS.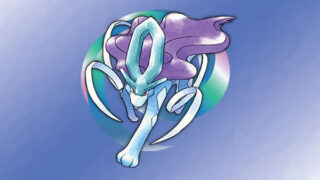 Pokemon Crystal is coming to 3DS via the Nintendo eShop on January 26 for $9.99, Nintendo announced.
In Europe and Japan, a boxed edition containing a download code will also be released.
The 3DS version of Pokemon Crystal will be compatible with Pokemon Bank on the day it launches, enabling players to bring select Pokemon from classic core games to the newest core games in the series. With the addition of Pokemon Crystal to the service, it is now possible for players to bring Pokemon from all 29 core Pokemon to the newest entries, Pokemon Ultra Sun and Pokemon Ultra Moon.
Players will also have the chance to encounter the mythical Pokemon Celebi in an event after completing the game.
Pokemon Crystal for 3DS will also utilize the wireless communication capabilities of the platform to enable Link Trades and Link Battles among friends. With the Time Capsule feature, Pokemon can also be traded and battled with Pokemon Red, Pokemon Blue, and Pokemon Yellow.
Watch the announcement trailer below. Read more about Pokemon Crystal here.