Floor Kids launches December 7 in North America, December 18 in Europe
Switch breakdance game gets a release date.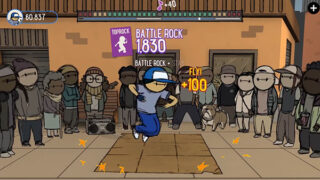 Floor Kids will launch for Switch via the Nintendo eShop on December 7 in North America and December 18 in Europe, MERJ Media and Hololabs announced. It will cost $19.90 / £15.99 / €16.99.
The breakdance battle game promises "unique freestyle gameplay, rhythm challenges, and multiplayer sessions." It features hand-drawn graphics by award-winning animator JonJon and an original soundtrack by scratch DJ and producer Kid Koala. It uses "innovative controls" that enable freedom and a dynamic scoring system that rewards moves based on musicality, originality, and style. Players will build up a crew of breakdancers, unlock new characters and locations across the city, and perform "hundreds of different moves and countless combinations."
Watch the release date announcement trailer below.
North American Version
European Version