Tokyo Xanadu eX+ for PC closed beta sign-ups opened
Test out the PC port of Falcom's new action RPG.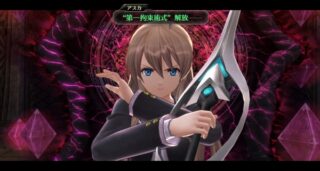 Sign-ups for the closed beta of the PC version of Tokyo Xanadu eX+ are now available, Ghostlight Games announced.
Ghostlight Games is working with publisher Aksys Games go help bring Tokyo Xanadu eX+ to PC.
To apply, simply send an e-mail to [email protected] with your name, date of birth, and the technical specifications on PC. Applications may also include information about why you think you would be suited to helping test Tokyo Xanadu eX+, such as details of any previous experience in beta testing. Applications will close on November 12.
Applicants will be selected on a number of factors, such as how representative Ghostlight feels the range of PC specs assembled for the beta is, but not on a first-come, first-served basis.
The PlayStation 4 version of Tokyo Xanadu eX+ is due out in 2017. A release date for the PC version has yet to be announced outside of this fall.